Jesus Christ The Apple Tree (Arr.)
For SATB Choir and Keyboard
(May be performed a cappella)

Gladde Music Publications (GMP9101)
Formerly Augsburg (#11-10249)
$1.85

This text originated in New Hampshire in 1784 and traveled overseas to England where Elizabeth Posten set the poem to a beautiful melody. Now, it's traveled back across the Atlantic ocean and the American continent to California where it's been arranged for SATB choir and keyboard. Enjoy performing this "well-traveled" arrangement, allegorically depicting Christ as the giver of life - the Apple Tree.
May be performed a cappella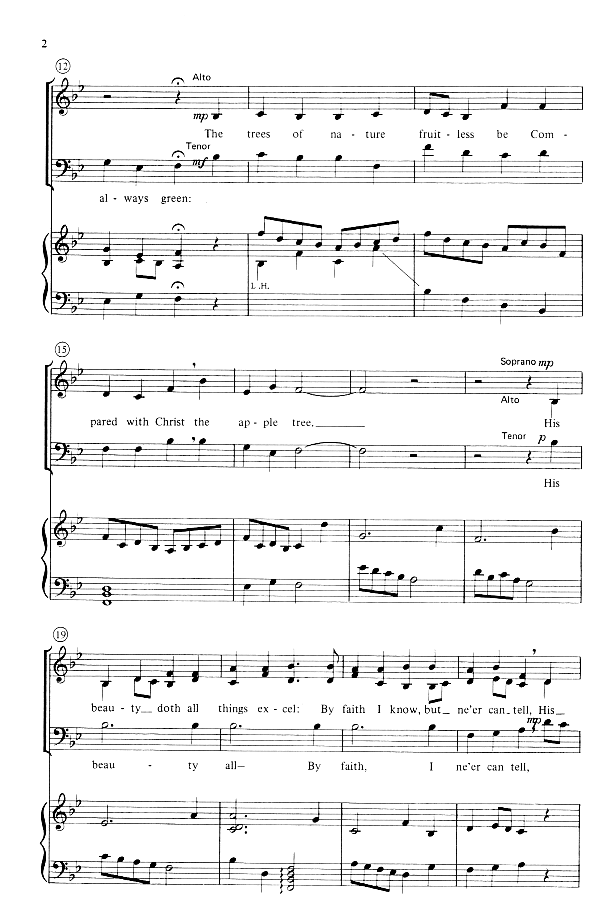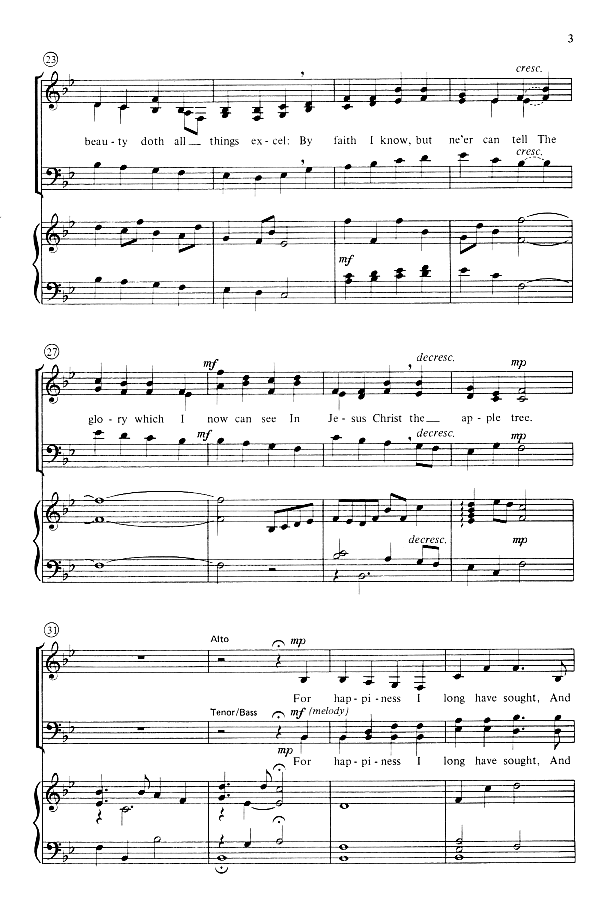 ~ Page 5 excluded ~