Arise, Shine; For Thy Light Is Come
For SATB Choir and Organ
Optional Orchestration: Picc-2-2-2-2, 2-3-3-1, Timpani, Percussion, Organ??, Strings

Gladde Music Publications
Formerly published by Lawson-Gould Music Publishers (#52084)
Choral Score (GMP8009) - $2.15
Conductor's Score & Instrumental Parts (GMP8009X) - $ TBD

Compiled from The Book of Isaiah, scripture forms the foundation for this festive and challenging anthem written for the dedication of Castleview Baptist Church in Indianapolis, Indiana. Rhythmic and melodic ostinatos create an exciting fabric of sound over a brilliant organ accompaniment. The music was originally written for choir and organ, but has since been scored for brass and percussion, and finally for *full orchestra. Challenging, but stunning! Performance materials are available directly from the composer through Gladde Music Publications.



*Orchestration (optional):
Piccolo, 2 Flutes, 2 Oboes, 2 Clarinets, 2 Bassoons
2 Horns, 3 Trumpets, 3 Trombones, Tuba
Timpani
Percussion (Bells, Cymbals, Bass Drum)
Strings

Free download


Download Tips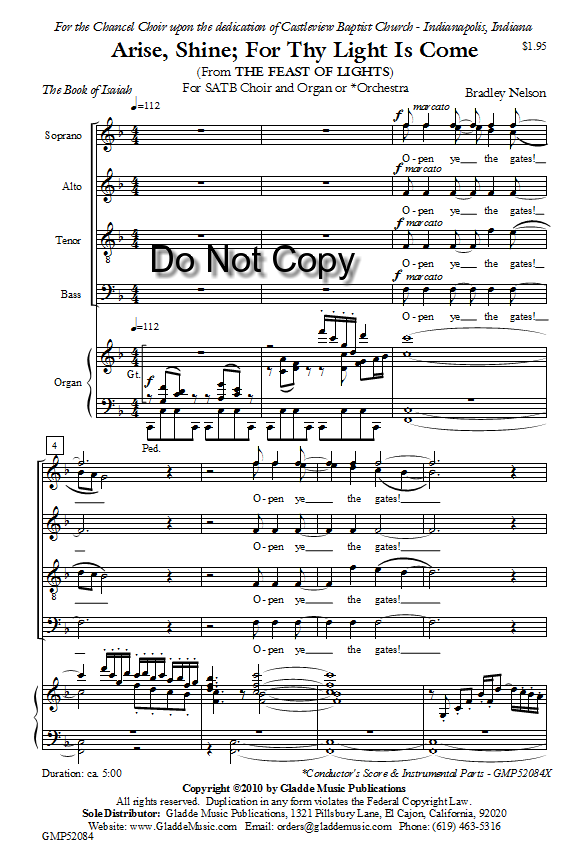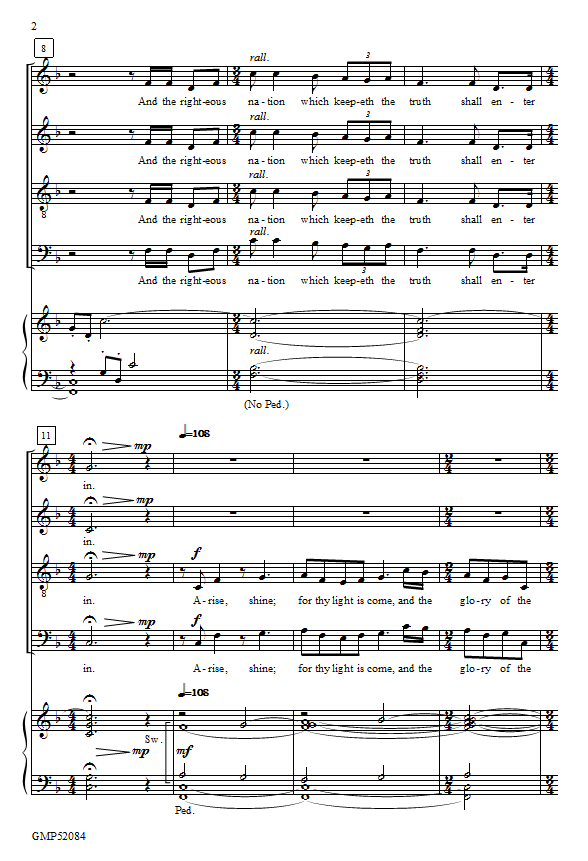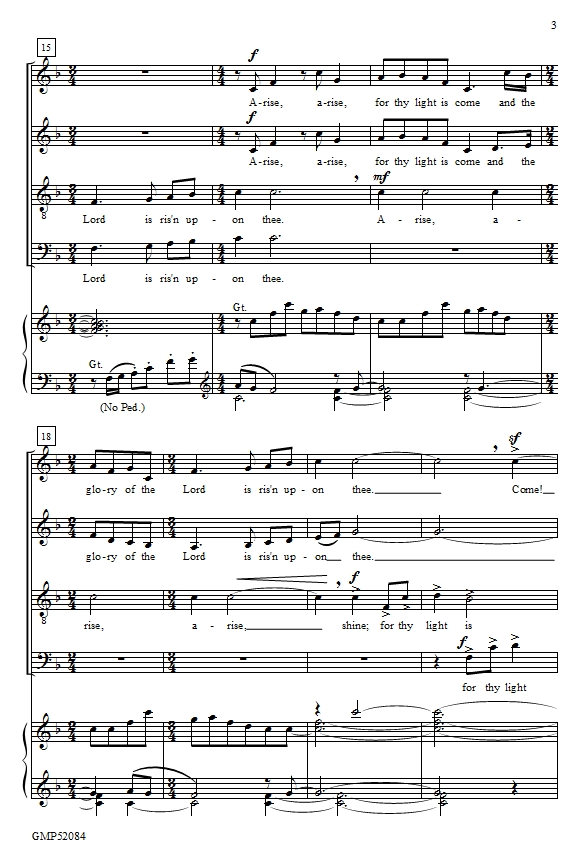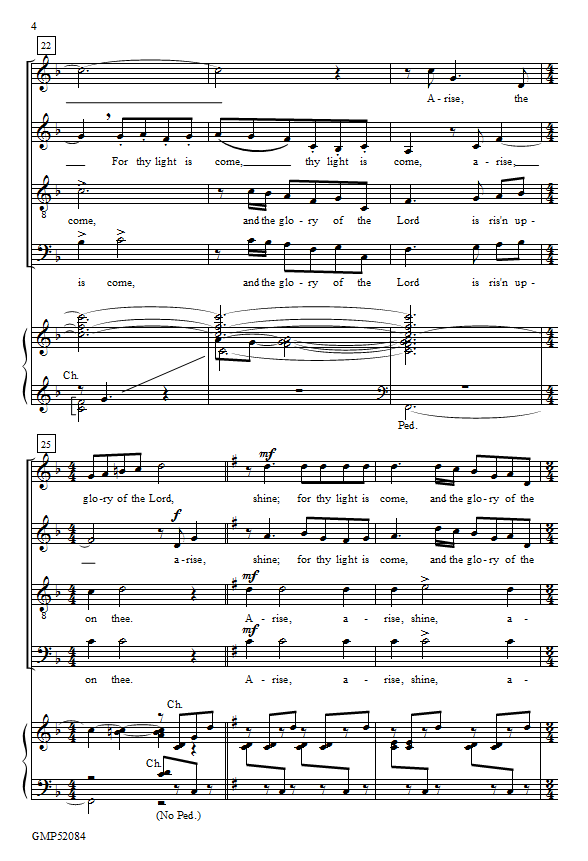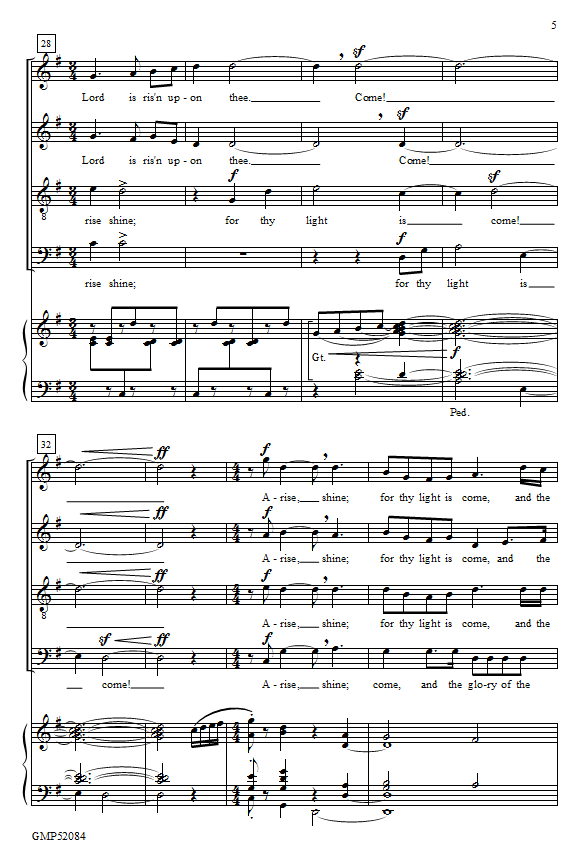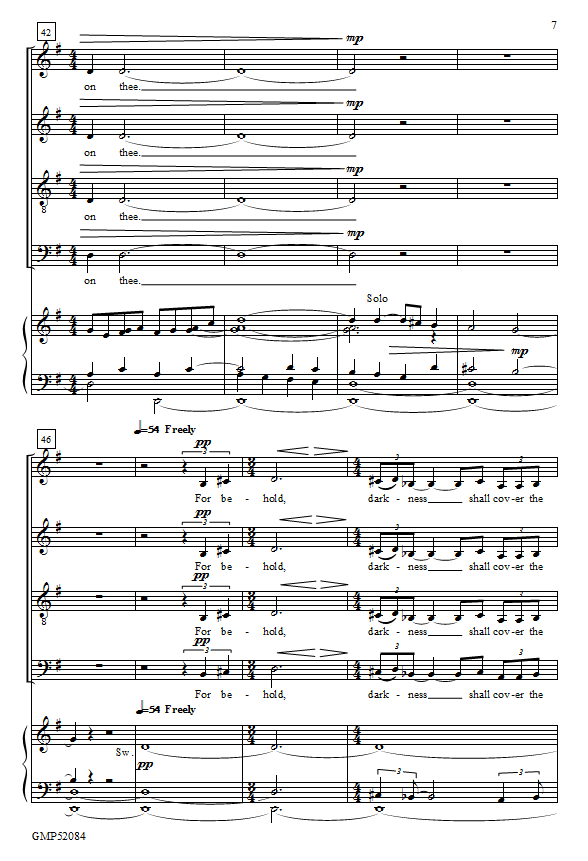 ~ Pages 8 and 9 excluded ~